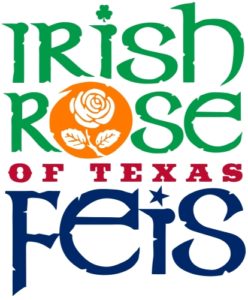 Friday, August 31, and Saturday, September 1st, 2018
Join the McTeggart Irish Dancers and competitors from across North America for an exciting day of dancing and festivities on August 31st and September 1st. The Maguire Bayou City Feis is on Sunday, September 2nd.
Hotel
Our Feis Committee has worked hard to make this another successful event hosted at the Hilton Houston North.  If possible, please plan to stay at the host hotel. Staying at the host hotel will ensure that we can continue to host our event at such a nice facility for future competitions. Thank you!
Hilton Houston North at Greenspoint
12400 Greenspoint Drive, Houston, TX,  77060
Front Desk:  281-875-2222
Feis Room Rate $97
Group Name: Irish Rose and Bayou City Feis 2018
Code: Irish Dancers
Book online now!
Registration
Register online at www.feisworx.com
Entry Deadline: Monday, August 14th, 2018
Questions? Contact us!
Schedule
Saturday: Figures begin at 8am, followed by grade and champ stages running youngest to oldest.
Champs Awards
Sashes and Trophies for top three in each competition! Top 50% receive Trophies.
Adjudicators
Thomas Bracken – Massachusetts
Mary Kay Heneghan – New York
Orflaith NiBhriain – Ireland
LuAnn O'Rourke – New York
Michael Smith – Massachusetts
Noreen Smith – Massachusetts
Musicians
Cormack O'Shea – Minnesota
Pat King
More information coming soon! In the meantime, please review the syllabus.