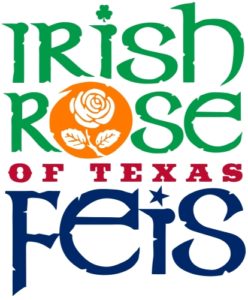 Join the McTeggart Irish Dancers and competitors from across North America for an exciting day of dancing and festivities!
Saturday, September 2nd, 2017
FRIDAY, sEPTEMBER 1ST
8:00 pm: Music and vocal competitions – Galileo Room (to the left of the front desk)
7:00 pm – 9:00 pm: Registration packet pickup
SATURDAY, SEPTEMBER 2ND
7:00 am: Registration packet pickup
8:00 am: Dance competitions begins – Figures starting at 8am.  Followed by two grades stages and one champ stage.
Subject to change based on registration.
10:00 am: Art, Soda Bread, & Irish baking competition entries must be turned in at Registration.
AWARDS
Grade Awards:
Medals awarded for most competitions.
Light Jig first place competitors will receive a trophy.  Maureen Hall always encourages the Light Jig.
Prize Winner First place competitors will receive a large medal.
Champ Awards will be throughout the day.
VENDORS
ADJUDICATORS
Kristin Butke
Mary Kay Heneghan
John Jennings
Sharon MacSweeney
Orla NiBhrian
Jeannie Thornton
MUSICIANS
Sean O'Brien
Billy Furlong
REGISTRATION
Registration will be on www.feisworx.com
Questions?  Please complete the contact form to send us a message.
HOTEL
http://www.hilton.com/en/hi/groups/personalized/H/HOUGPHF-IRIS-20170901/index.jhtml?WT.mc_id=POG
Hilton Houston North at Greenspoint Hotel
12400 Greenspoint Drive, Houston, TX 77060
Feis Room Rate $105
281-875-2222
Group name:  The Irish Rose of Texas/Maguire Bayou City Feis
Group Code:  Iris