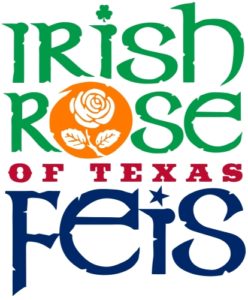 September 1st – 3rd, 2017
Due to
Join the McTeggart Irish Dancers and competitors from across North America for an exciting day of dancing and festivities!  
Venue:
Our Feis Committee has worked really hard to make this another successful event at the Hilton Houston North.  A few reminders, in order to host our event at such a nice facility we need to remind families who travel from out of town to please plan stay at the host hotel.  Staying at the host hotel will ensure that we can continue to host our event at this hotel for future competitions.   If you have not had a chance to make your reservation at the hotel, we still have rooms available in the room block.  Below is the contact information.
Hilton Houston North at Greenspoint Hotel, 12400 Greenspoint Drive, Houston, TX,  77060
Front Desk:  281-875-2222
Feis Room Rate $105
Group name:  The Irish Rose of Texas/Maguire Bayou City Feis
Group Code:  Iris
Or use our link:
http://www.hilton.com/en/hi/groups/personalized/H/HOUGPHF-IRIS-20170901/index.jhtml?WT.mc_id=POG
FRIDAY, sEPTEMBER 1ST
8:00 pm: Music and vocal competitions – Galileo I & II (left of Front Desk)
7:00 pm – 9:00 pm: Registration packet pickup – Lobby
SATURDAY, SEPTEMBER 2ND
7:30 am: Registration packet pickup – Lobby
9:00 am: Opening Ceremony
Dance competitions begins – Figures starting at 9am.
Raphael Ballroom A – Champion Competition Stage A
Raphael Ballroom B, C and D – Grade Competition Stage C and D
Subject to change based on registration.
10:00 am: Art, Soda Bread, & Irish baking competition entries must be turned in at Registration.
Grade AWARDS – Lobby between Salon C and Salon B
Grades Awards Posted in Salon C hallway.
Medals awarded for most competitions.
Light Jig first place competitors receive a trophy.  Maureen McTeggart Hall always encourages the Light Jig.
Prize Winner First place competitors will receive a large medal.
Champ Awards – Sashes and Trophies for top three in each competition!  Top 50% receive Trophies
Figures – Trophies for first place teams – honoring Maureen McTeggart Hall
ADJUDICATORS
MUSICIANS
 VENDORS

Tim O'Hare

Mary Kay Heneghan

John Jennings

Sharon MacSweeney

Orla NiBhrian

Jeannie Thornton

Sean O'Brien

Billy Furlong

FabRince/Callahans

Designs by Rula Clint

DoTerra Wellness (oils)
Mass Saturday night Room 12 on Second Floor