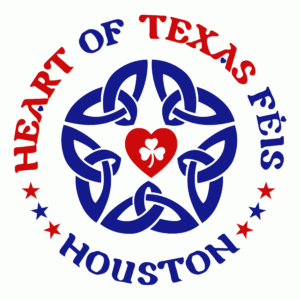 Join the McTeggart Irish Dancers and competitors from across North America for an exciting weekend of dancing and festivities. We are excited to also offer second-chance Preliminary Competitions!
Dates
Friday, Feb 1: Music competitions
Saturday, Feb 2: Competitions will begin Saturday morning at 8:00 am in the following order:
Second-Chance Preliminary Championship competition
Grades
Non-champ Specials
Open and Preliminary Championship competitions
Champ specials and Trophy specials, open to all dancers
Figures, note this has been moved to the end of the day.

Hotel
Houston Marriott North
255 North Sam Houston Pkwy E, Houston, TX 77060
Book your room for a special rate of $99
There are still rooms available in the hotel block. We have had some trouble with the reservation link. If you are not able to access the reservation link, please call the hotel at 281-875-8991 to make a reservation any time up until the day of the feis and tell them you want the McTeggart Irish Dancers special rate.
Sign Up
Sign up for this feis at feisworx
Download the syllabus
Adjudicators
Niall O'Leary (NY)
Margaret Cleary (CA)
Isabella Fogarty (Dublin)
Musician
Sean O'Brien
Vendors
Irish landscapes by Olivia – Original Watercolors
Irish Peach Imports